Wedding Car Hire Aberdeen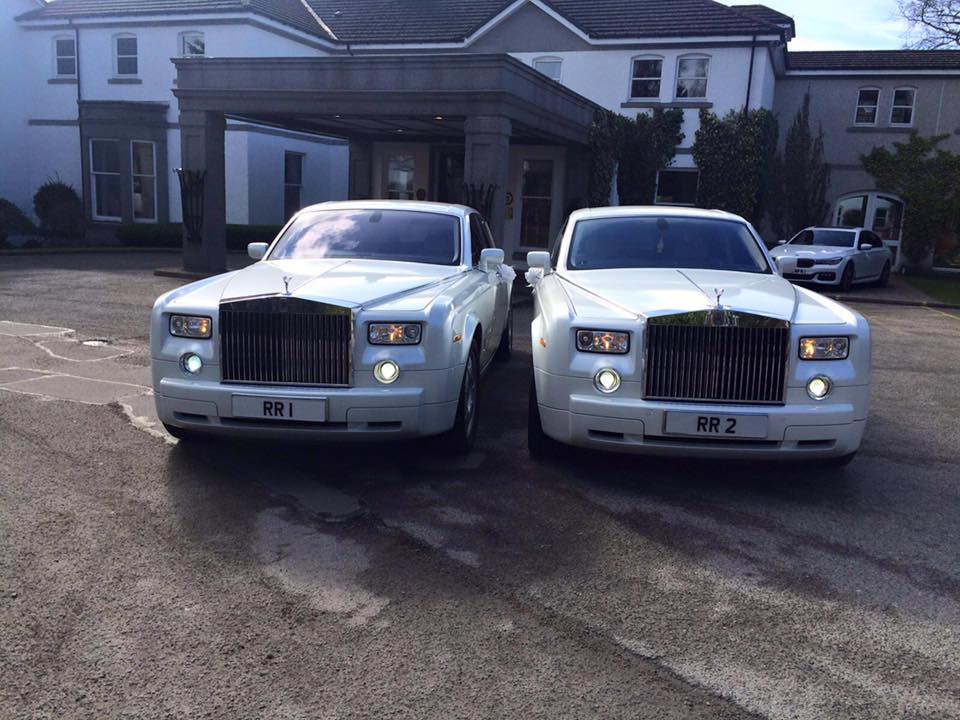 Our matching pair of Rolls Royce Phantom's on a ‪Wedding‬ at Marcliffe Hotel and Spa in Aberdeen.
Amazing venue and amazing customers.
Platinum Wedding Car Hire
fully experienced in making your wedding car hire the most exciting day of your life, Platinum aim to provide that extra special sparkle to your day with our wedding car hire packages. Platinum understand that a great wedding means a lot of time and effort planning beforehand, which is why our wedding car hire service is the best you can get. From the moment you book your wedding car or wedding limousine with us, we will take care of making sure you have the perfect transport for the perfect day, so you can get on with planning the rest.
You can choose from our Wedding Rolls Royce Phantom Hire, Rolls Royce Ghost hire, Mercedes 'S' class hire, Jaguar XJ hire or from our stretched limousines that are sure to make you feel special on your wedding day.
For an afforable yet professional Wedding Car Hire quote call us on 0800 0842 786 or 07432 786 786 or Book Online
http://platinumlimohire.co.uk/events/wedding-car-hire/