How much does it cost to hire a limo in the UK?

Welcome to Platinum Limo Hire the home of the most elegant and luxurious limousines to hire.  Below we have listed some of the most commonly asked questions and hope this article answers some of your questions.
To help you make the right decision for you in choosing the correct limousine for your party size and occasion.  So without further ado let's jump straight in and find out how much does it cost to hire a limo in the UK?
How much does it cost to hire a limo in the UK?
The actual cost of hiring a limo in the UK really does depend on a few factors for instance the type of limousine you require, length of time required and some other factors like event and how many passengers.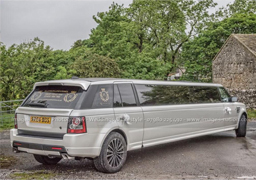 Some factors to consider: most limos only seat 8 passengers; these limos are generally cheaper than the larger limos that can seat up to 16 passengers.  (This is covered in greater detail below under the subheading how many people fit in a limo?)
Length of time obviously if you only require the limo for one hour this will be considerably cheaper than if you require the limo for the full day.
A lot of limo hire companies offer a one hour service which includes.  A Pick up service where all passengers are generally collected from one location.
Followed by a fifty minute drive around town (to show off your new found fame), heading towards your destination where again generally all passengers are dropped off.
This is the end of this particular service unless you have requested a return trip then obviously you are collected again, another drive around town and then all safely delivered back to the original pick up point.
The type of event can also be a big factor in the cost to hire a limo due to the events that require more time.  For example a wedding limo hire would factor in more time for photos, generally done by professional photographers and can also take considerable time to achieve the best photos possible.
Also a prom night limo hire can also be very time consuming again for photos and normally each passenger is collected from a separate location.
How many people fit in a limo?
Typically a general limousine carries up to 8 passengers however depending on the occasion you may require more seats for more passengers, in this case you will require a Hummer limo hire (or equivalent size vehicle) this type of limousine can seat up to 16 passengers double that of your general limos.
Useful article: How many passengers can fit in a Hummer Limo?
Furthermore for those looking to hire the larger 16 seater limousines the Hummer H2 limo is the most common and favorite to hire.  However the party bus hire is also a fantastic way to cater for more passengers.  Although this is not a limousine these vehicles sometimes have dance floors to really get the party started.
How much does a stretched Hummer cost?
The Hummer H3 that only seats 8 is normally the cheaper option if you just want the meaty and imposing look.
They are massive and that's the point – they command ATTENTION
On the other hand the Hummer H2 can seat 16 passengers and are more expensive to hire.  Mainly due to the extra fuel consumption and how pricey these machines are to maintain and keep on the road.
How much is limo hire for an hour?
Finally for a typical basic 8 passenger limo for instance a Lincoln Town Car.  In your local area can cost as little as £120.00 but again this really does depend on the mileage and the event. Keep your eye out on social media where special offers might be posted on those quiet days.
So for your FREE No Obligation Limo Hire Quotation, call Platinum Limo Hire now to find out, How much does it cost to rent a limo near me?
Why would you book your Limo hire with anyone else ?
If you liked this article you might also like:-

So for a Cheap Limo Hire or Wedding Car Hire price call us on
Tel: 0800 564 2247 or Get A Quote